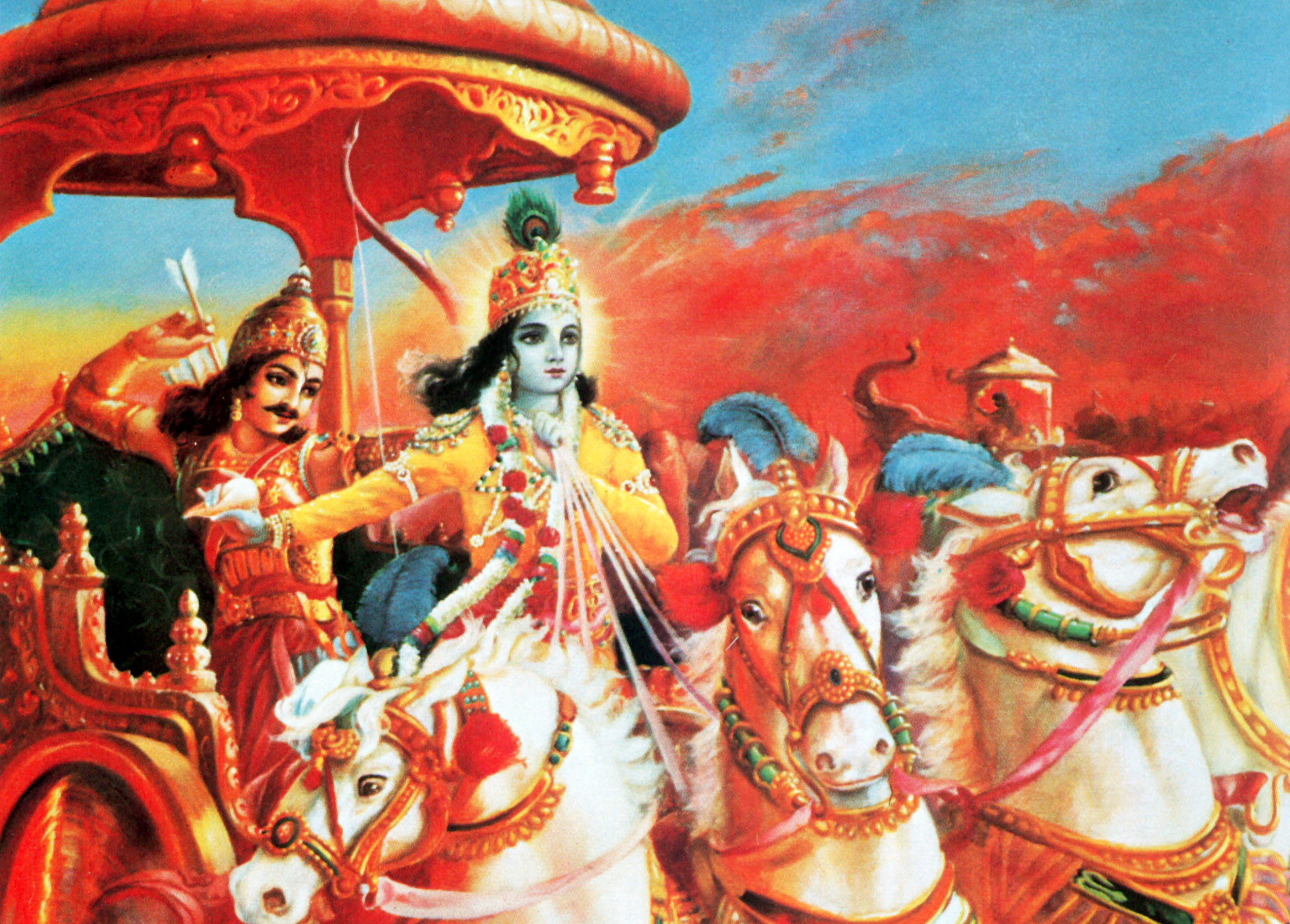 The brāhmaṇa replied, "I am illiterate and therefore do not know the meaning of the words. Sometimes I read the Bhagavad-gītā correctly and sometimes incorrectly, but in any case I am doing this in compliance with the orders of my spiritual master."
The brāhmaṇa continued, "Actually I only see Lord Kṛṣṇa sitting on a chariot as Arjuna's charioteer. Taking the reins in His hands, He appears very beautiful and blackish.
"While seeing Lord Kṛṣṇa sitting in a chariot and instructing Arjuna, I am filled with ecstatic happiness.
"As long as I read the Bhagavad-gītā, I simply see the Lord's beautiful features. It is for this reason that I am reading the Bhagavad-gītā, and my mind cannot be distracted from this."
Śrī Caitanya Mahāprabhu told the brāhmaṇa, "Indeed, you are an authority in the reading of the Bhagavad-gītā. Whatever you know constitutes the real purport of the Bhagavad-gītā."
After saying this, Lord Caitanya Mahāprabhu embraced the brāhmaṇa, and the brāhmaṇa, catching the lotus feet of the Lord, began to cry. (Madhya lila Chapter 9 Verses 98-103)
Read the rest of this entry »